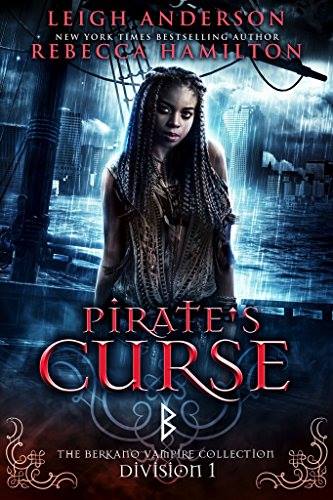 Once upon a time, a vampire and a witch fell in love, and that love fractured the world. Now divided into sixteen isolated Divisions, the world is an unstable and dangerous place.
In the Division of NOLA, Catheryn Beauregard fears her burgeoning magical powers. Hiding as just another slave in the home of the Hoodoo Queen, Catheryn hopes her simplistic powers will simply go unnoticed. And her plan seems to be working...until the Hoodoo House is attacked by a ruthless band of vampire pirates.
Captain Rainier Dulocke and his crew need humans to feed on. In an act of desperation, they beset the Hoodoo House and take ten slaves to sustain them. Rainier takes a girl named Catheryn for himself, but her blood is giving him terrible side effects. Still, he refuses to give her up. Even when the Hoodoo Queen demands her return.
The NOLA Division is in danger. The waters are rising. Food is running out. And the Hoodoo Queen is about to destroy everything that's left if the pirates don't meet her request. Now Catheryn must choose who will die: the humans who sold her, the witches who bought her, or the vampires who stole her. If she fails to decide, everyone could die.
About the Book
PIRATE'S CURSE is a standalone contribution to The Berkano Vampire collection. Stories can be read in any order within the shared worlds of Fallen Sorcery!
About Fallen Sorcery
Other Books in "Standalone Novels"
Disclosure of Material Connection: Some of the links in the page above are "affiliate links." This means if you click on the link and purchase the item, I will receive an affiliate commission. I am disclosing this in accordance with the Federal Trade Commission's
16 CFR, Part 255
: "Guides Concerning the Use of Endorsements and Testimonials in Advertising."