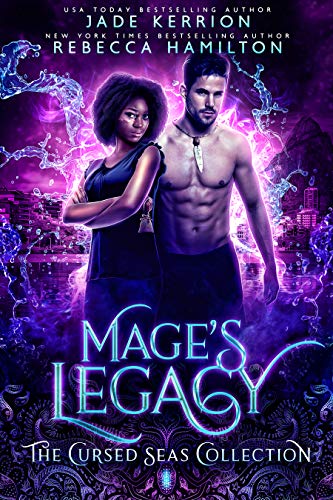 He's desperate. She's a fraud. Together…they're a disaster.
To save his siren clan from the ravaging sea serpents, Gabriel must seek the help of a mage to recover the Legacy Stone and heal the oceans. That's how he finds himself at Kerina's doorstep, begging for her aid, and grateful when she reluctantly agrees.
Now Gabriel and Kerina must survive the perils of the cursed seas and challenge the demonic Tua and his seven monstrous children for control of the Legacy Stone—a difficult enough task for a lone siren warrior and a powerful mage…
Except, Kerina's not really a mage. The real mage died weeks before and hadn't even been cold in her grave when Gabriel arrived desperate for her help. Kerina hadn't exactly been eager to correct his mistake then, and now her lie of omission could leave the world in danger of complete extinction.
Kerina's not sure how long she can keep up the ruse, and she's running out of time to confess.
About the Book
Fans of Kiera Cass, Neil Gaiman, and Faith Hunter will find this dystopian-fantasy siren adventure intensely addicting.
Other Books in "Standalone Novels"
Disclosure of Material Connection: Some of the links in the page above are "affiliate links." This means if you click on the link and purchase the item, I will receive an affiliate commission. I am disclosing this in accordance with the Federal Trade Commission's
16 CFR, Part 255
: "Guides Concerning the Use of Endorsements and Testimonials in Advertising."