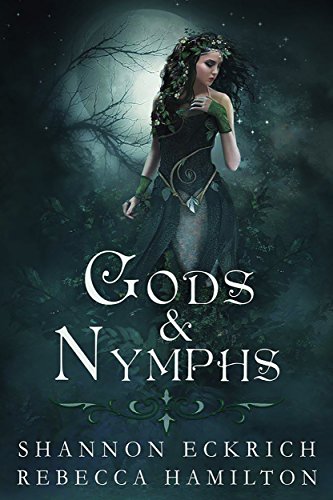 One race needs her child to survive; the other needs it to destroy.
When Pan chooses Ivy for the Harvest, she has no idea his plan is to harvest the unborn child she unknowingly carries inside her. Now the god wants her unborn child's Meliae blood to protect the City of Ash from the outside world. But what if the outside world isn't the real danger?
Soon, Ivy finds herself imprisoned in the Pines until her baby is born so Pan can sacrifice it. But her cellmate has other plans, and Ivy becomes a hostage for her escape. Where she's taken, though, may turn out to be a prison of a different kind.
With Pan and his army of Satyrs quickly approaching, Ivy and the other Meliae find themselves in the middle of a war between the gods. Will Ivy find a way to save her kind before hundreds of innocent lives are lost? Or is she nothing more than collateral for both sides?
About the Book
NY Times and USA Today bestselling author Rebecca Hamilton and Shannon Eckrich put a new spin on old myths with Gods & Nymphs.
Other Books in "Standalone Novels"
Disclosure of Material Connection: Some of the links in the page above are "affiliate links." This means if you click on the link and purchase the item, I will receive an affiliate commission. I am disclosing this in accordance with the Federal Trade Commission's
16 CFR, Part 255
: "Guides Concerning the Use of Endorsements and Testimonials in Advertising."