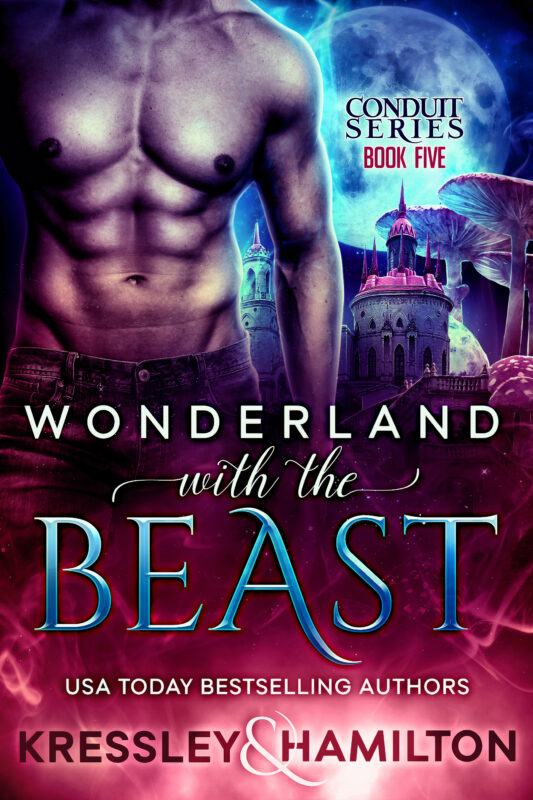 No one said saving the world would be easy. But nothing could have prepared Charisse for the sacrifices she would have to make.
When Char travels through time to put an end to the dystopian future Darcus has created, she never expects the two lives most in danger would be her best friend's kids. Or that they would have put themselves in such peril knowingly.
And yet, here they are.
Now, with the help of old friends, an underground rebellion called 'Wonderland,' a mad hatter, and a talking cat, Char must rescue her best friend's daughter, Alice, all while trying to bridge the gap between supplicants and conduits to put a stop to Darcus' nefarious plans once and for all.
But as Char heads into the belly of the beast, with her own beast Abram at her side, it soon becomes clear that Darcus isn't just some wicked mastermind. His plans transcend evil and were forged for revenge. Revenge he plans to exact with her blood alone.
Just as Char finally reclaims the man Abram was before, she'll be forced to sacrifice all they've fought for to stop Darcus from killing the gods themselves in this thrilling conclusion of The Conduit Series.
About the Book
This hot alpha male shifter is sure to be your new favorite book boyfriend in this scorching hot beauty and the beast retelling! See what fans of Celia Kyle, Ilona Andrews, and J.R. Ward are calling their latest paranormal romance addiction.
Other Books in "Conduit Series"
Disclosure of Material Connection: Some of the links in the page above are "affiliate links." This means if you click on the link and purchase the item, I will receive an affiliate commission. I am disclosing this in accordance with the Federal Trade Commission's
16 CFR, Part 255
: "Guides Concerning the Use of Endorsements and Testimonials in Advertising."