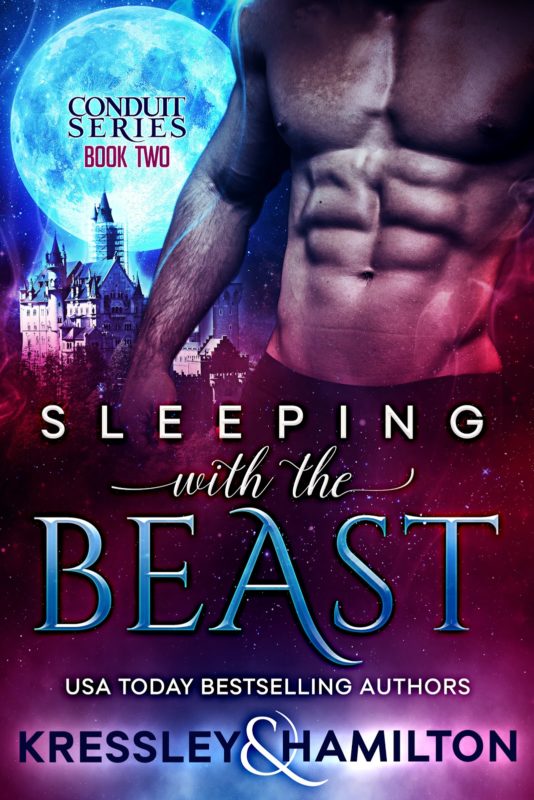 The war between Conduits and Supplicants is turned inside out when Charisse and Abram learn who's in bed with who.
After narrowly surviving a murderous mob, curvy Conduit/Supplicant Charisse and alpha Beast Abram escape to the remote island of Grimoult, where their relaxing vacation soon turns into a sinister suicide mission.
People have been jumping from the island cliff in record numbers, but Charisse and Abram aren't convinced these deaths are really suicides. Especially once they learn all the jumpers share the same dream-vision of a beautiful woman three days before their fall. Now it's up to Charisse and Abram to find out what this "Sleeping Beauty" has to do with the suicides.
Their search for answers leads them to the island king's castle, where the beauty and her beast find themselves at the mercy of a kinky ruler whose sexist mentality and BDSM fetishes soon begin to rub off on the pair. But time is cut short when Charisse sees Sleeping Beauty for herself, marking her as the next suicide victim and leaving her only three days until her death.
Other Books in "Conduit Series"
Disclosure of Material Connection: Some of the links in the page above are "affiliate links." This means if you click on the link and purchase the item, I will receive an affiliate commission. I am disclosing this in accordance with the Federal Trade Commission's
16 CFR, Part 255
: "Guides Concerning the Use of Endorsements and Testimonials in Advertising."