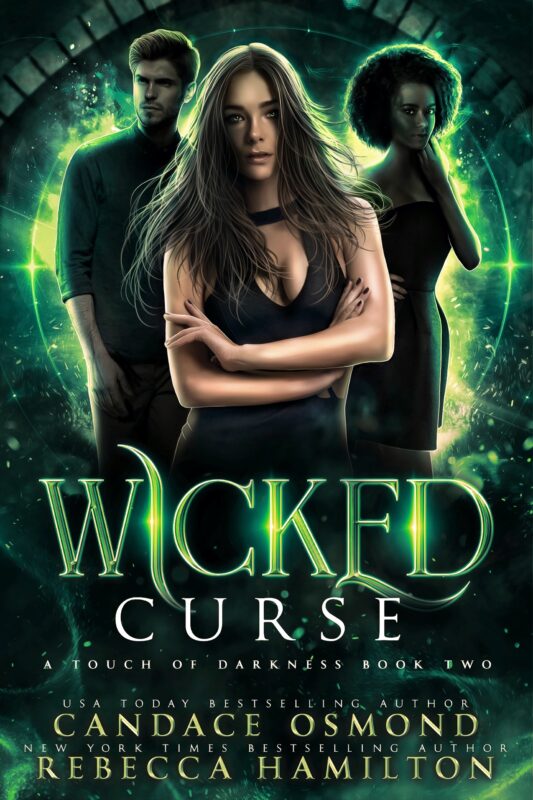 Life in the Dark Faction comes with risks no one prepared her for…
Lydia Laveau has been chosen to participate in a decennial event that will pick two Wicked Born and their supplements to join the ranks of the Dark Faction leaders—a role she never wanted, and a competition that risks her life.
But with a mysterious hex plaguing her boyfriend Anson, it's not enough for Lydia to survive; she needs to defeat the Midnight Circle, or a dark future looms ahead for all. And not just the students of Arcane Academy.
Can Lydia keep her true nature under wraps without risking the outcome of the Program? Or will hoarding her secrets thrust the future of witch-kind into irreversible destruction?
About the Book
Fans of DIVERGENT, HARRY POTTER, and A DISCOVERY OF WITCHES will devour this edgy paranormal academy series with a slow burn romance!
Other Books in "A Touch Of Darkness"
Disclosure of Material Connection: Some of the links in the page above are "affiliate links." This means if you click on the link and purchase the item, I will receive an affiliate commission. I am disclosing this in accordance with the Federal Trade Commission's
16 CFR, Part 255
: "Guides Concerning the Use of Endorsements and Testimonials in Advertising."