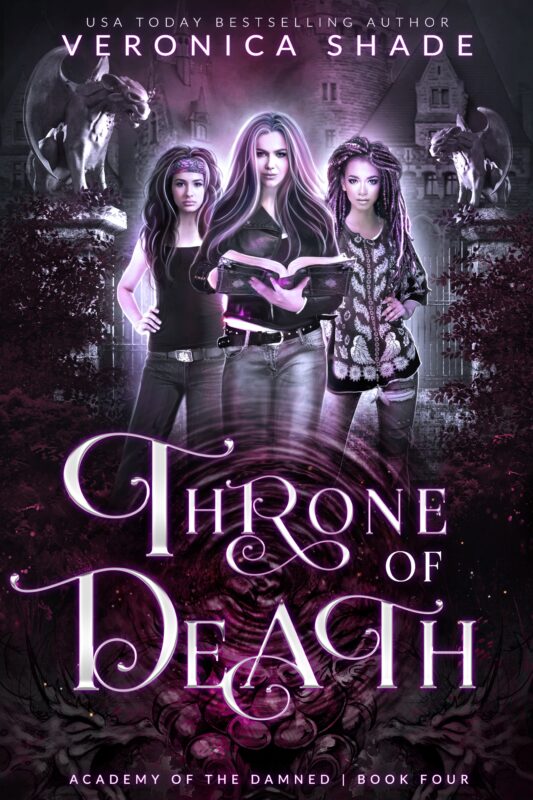 Madison's search for the Soule Grimoire could get her expelled…if it doesn't get her killed, first.
Madison enrolled at La Voisin hoping to get control of her magic abilities; she never expected that to lead her to series of murder mysteries in the supernatural community.
One mystery, however, is even bigger and more ominous than all the rest: What happened to the Soule Coven? The secrets lie in a grimoire hidden in New Orleans, and it ends up being Madison's best friend from the mundane world who helps her retrieve the books with the help of a Voodoo Priestess.
But retrieving the grimoire is only half the battle. As Madison and her friends race to save the Soule Coven before those imprisoning them realize their plot has been uncovered, they soon learn the nefarious history of La Voisin runs deeper than they thought.
As does Madison's own history…
About the Book
Fans of Stephenie Meyers' Twilight and Bella Forrest's Harley Merlin series will devour Throne of Death, book four of Veronica Shade's Academy of the Damned.
Other Books in "Academy of the Damned"
Disclosure of Material Connection: Some of the links in the page above are "affiliate links." This means if you click on the link and purchase the item, I will receive an affiliate commission. I am disclosing this in accordance with the Federal Trade Commission's
16 CFR, Part 255
: "Guides Concerning the Use of Endorsements and Testimonials in Advertising."