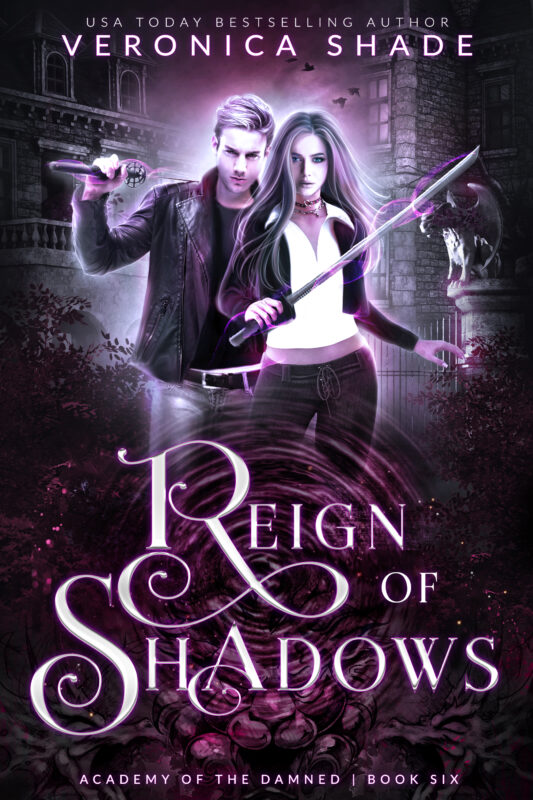 Madison might have left the halls of La Voison, but she's about to take the deadliest of final exams.
Madison and her friends find themselves face-to-face with the source of Camille's evil power: Marduk, a dark and ancient god hellbent on becoming the most powerful deity of all time.
The goddess Hecate is their only hope to stop his reign of terror and free the Soule family, but after a year as Marduk's captive, she's hanging on by only a thread. Now Madison must conspire with vampires, risk leaving friends behind, and locate a sacred plant in a last ditch effort to bring Hecate back to consciousness.
But with each obstacle she overcomes, one soul-shattering truth becomes clear: to kill an immortal, Madison will need help from the other side of the veil.
Time is running out, and the entire supernatural world is on the brink of destruction. To save the Soule family once and for all, Madison must come to terms with the past, battle through Hell itself, and make the ultimate sacrifice: her own soul.
About the Book
Fans of Stephenie Meyers' Twilight and Bella Forrest's Harley Merlin series will devour Veronica Shade's Academy of the Damned series.
Other Books in "Academy of the Damned"
Disclosure of Material Connection: Some of the links in the page above are "affiliate links." This means if you click on the link and purchase the item, I will receive an affiliate commission. I am disclosing this in accordance with the Federal Trade Commission's
16 CFR, Part 255
: "Guides Concerning the Use of Endorsements and Testimonials in Advertising."