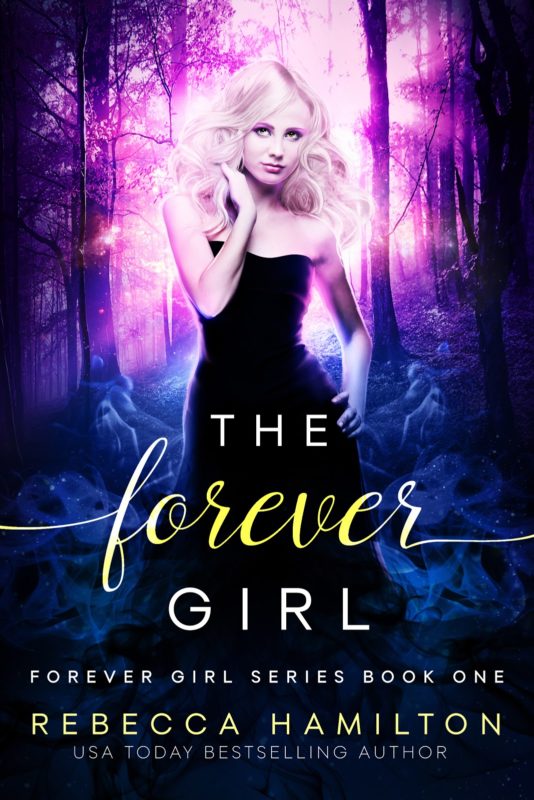 A young descendent of a true witch, Sophia discovers her familial curse can only be cured by entering a world of shifters, fae, and vampires who want her dead.
Sophia's ancestor's body went missing after a Salem Witch Trials hanging. Now, over three centuries later, Sophia is cursed, and the only way to free herself is to find out what happened to her ancestor's body.
As Sophia uses magic to find answers, she unknowingly paints a supernatural target on her back, making herself a beacon for creatures of the night. And they won't stop hunting her until they've collected what they want.
There's one man who might be able to help her, but when Sophia finally decides to trust him, his own secrets place them both in more danger.
About the Book
Fans of True Blood, Twilight, and The Craft are devouring Rebecca Hamilton's witty, imaginative series.
The Forever Girl is a full-length Paranormal Fantasy novel that will appeal to lovers of paranormal romance, urban fantasy, witches, vampires, ghosts, paranormal mystery, and paranormal horror.
Other Books in "Forever Girl Series"
Disclosure of Material Connection: Some of the links in the page above are "affiliate links." This means if you click on the link and purchase the item, I will receive an affiliate commission. I am disclosing this in accordance with the Federal Trade Commission's
16 CFR, Part 255
: "Guides Concerning the Use of Endorsements and Testimonials in Advertising."