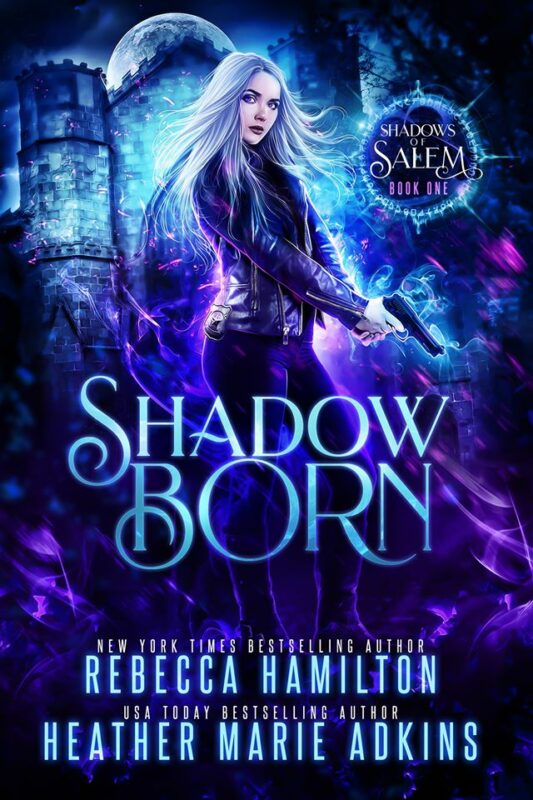 Chicago Police Detective Brooke Chandler is keeping a secret…and if she's not careful, it could get her killed.
Brooke is no stranger to the supernatural. In Chicago, vampires are just as prevalent as drug lords, and infinitely more bloodthirsty. So when her partner and fiancé dies in a mysterious fire while chasing down a lead in Salem, she suspects something dark and otherworldly is at play.
Blessed with the ability to see into the past by touching inanimate objects, Brooke transfers to the Salem PD, hoping her talent will help her get to the bottom of things. Between dodging assassination attempts and being stonewalled at every turn, the going is tough. Add in a mysterious fae club owner with secrets of his own and a personal grudge against her, and it becomes nearly impossible.
If Brooke wants to play in the supernatural sandbox, she's going to have to roll up her sleeves and get dirty. But how many people will have to die for Brooke to discover the truth about her fiancé?
About the Book
Find out what lurks in the SHADOWS OF SALEM, the latest Urban Fantasy hit series that readers are comparing to Karen Marie Moning and Patricia Briggs.
Other Books in "Shadows Of Salem Series"
Disclosure of Material Connection: Some of the links in the page above are "affiliate links." This means if you click on the link and purchase the item, I will receive an affiliate commission. I am disclosing this in accordance with the Federal Trade Commission's
16 CFR, Part 255
: "Guides Concerning the Use of Endorsements and Testimonials in Advertising."