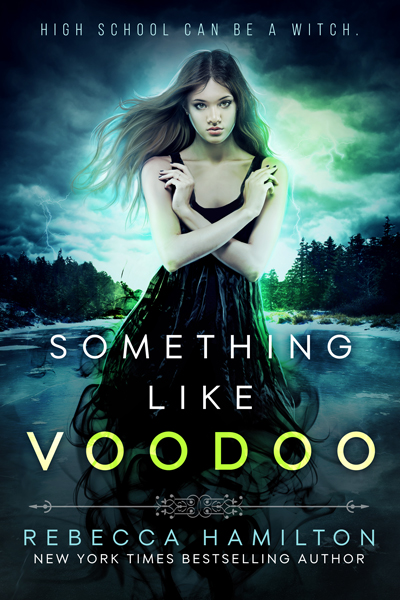 High School can be a witch.
A teen girl with the ability to predict deaths through her drawings shouldn't need to lie constantly to make her life sound interesting. But that doesn't stop Emily from spinning stories faster than she can keep up.
After transferring to a new school, Emily's 'dull' life is shaken by the appearance of a boy who seems unfazed by her far-fetched stories. A too-handsome-for-his-own-good senior, Noah has some secrets of his own. He needs Emily's special gift to save him from Sarah, queen bee of the school's It Girls, whose own supernatural abilities have forced him into a life of silence and solitude.
But when Emily tries to free him from Sarah's voodoo curse, things go belly up, landing Emily on Sarah's hit list. Soon, Emily and Noah are on a collision course with the It Girls, leading to a shocking revelation that ties them together in unimaginable ways. If their powers remain unchecked, this teenage popularity contest could spell the death of them all.
About the Book
Romantically charged and eerily chilling, Something Like Voodoo weighs the choice of saving your life versus fighting for a life worth saving. This young adult paranormal romance will put a spell on you.
Endorsements
"Hamilton's best work yet. The words leap off the page. FRESH, DARK, yet INNOCENT and ALLURING. Must read for all Paranormal Romance lovers." ★★★★★
– New York Times bestselling author, Laxmi Hariharan
Disclosure of Material Connection: Some of the links in the page above are "affiliate links." This means if you click on the link and purchase the item, I will receive an affiliate commission. I am disclosing this in accordance with the Federal Trade Commission's
16 CFR, Part 255
: "Guides Concerning the Use of Endorsements and Testimonials in Advertising."