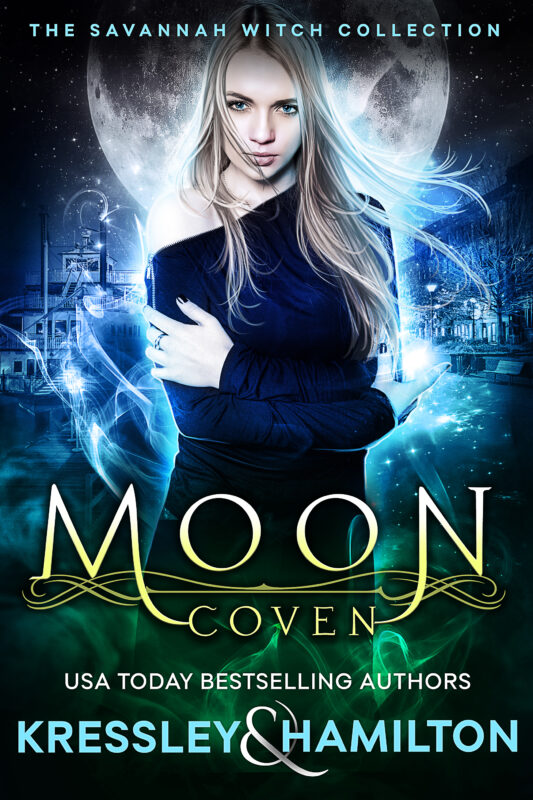 Julia's coven has been at war with Roman's for generations. Now their love for each other may be the death of them both.
An arranged marriage with a warlock from a new startup family of witches will finally cement the Fairweather coven's reign over Savannah and thoroughly crush those pesky Blackwoods once and for all. And it's up to Julia Fairweather to play the bride.
That proves to be difficult, however, when there's Roman Blackwood to think about.
Julia has never felt a connection like she does with the smug warlock from her coven's rival family. The heat, the passion—it has no place in a family feud that has stretched on for centuries, and yet, it's undeniably there.
Julia must move past the way she feels and follow through on what she needs to do for her family. But with Roman refusing to keep his distance, it's more likely the two will embark on a heated adventure destined to destroy themselves and bring down the two greatest witch families Savannah has ever seen.
About the Book
The Savannah Witch Collection consists entirely of standalone novels in the same paranormal world. Each story follows a different couple, with the plots taking inspiration from Shakespeare…but with a Happily Ever After in each one!
For Readers 21+
Disclosure of Material Connection: Some of the links in the page above are "affiliate links." This means if you click on the link and purchase the item, I will receive an affiliate commission. I am disclosing this in accordance with the Federal Trade Commission's
16 CFR, Part 255
: "Guides Concerning the Use of Endorsements and Testimonials in Advertising."